Privacy on Easynote
We have a lot of companies who are using Easynote and we really care about our users and their privacy. Before we launched Easynote it was one of the first things we looked at to see how we can protect our users and their integrity. We started to investigate where we could store our servers and what country was protecting their customers. The choice fell for Germany.

Our servers are in Germany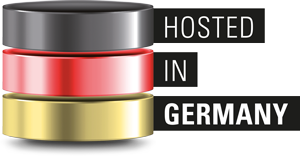 There is a good reason why we selected to store our servers in Germany.
Germany has one of the stricted rules in the world when it comes to share data with someone else and it really cares about their citizenz and customers. There are strict rules how to handle personal data, how datacenters should store the data and what is required in order to get this data.
More information can be read here:
https://www.bluecoat.com/resources/cloud-governance-data-residency-sovereignty/germany-data-privacy-laws
Do you share my data with anyone else?
We are not sharing and we will never share your personal data with any third parties.
Google user data
We have implemented some Google services on Easynote such as login with your Google Account, Google Calendar and Google Drive. The information Easynote stores is your Calendar id, Google id, access Tokens in order for you not to resync everytime you are using our service. Easynote can not use any of this data for further use and all data is encrypted. We NEVER share any of our data with anyone else. Once you unsync your Google Services or delete your account with Easynote all your data is deleted from our database including any Google services data.
Your data are stored in Germany on our servers and it's not shared with anyone in any shape or form and it will never be.